10273 Rockfish Valley Highway, Afton, Virginia
NOTE: Our pool is currently closed for the season. Both hot tubs are open year-round.
Our historic 4,210-square-foot self-check-in boutique hotel features 5 one-bedroom suites plus a premium two-bedroom villa.
Afton Mountain Inn
10273, Rockfish Valley Hwy
Afton, Virginia
Booked 35 times in the past month. 100% five-star reviews…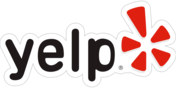 Welcome to Afton Mountain Inn
Come experience a relaxing country getaway filled with romance, breathtaking scenery, charming wineries, outdoor adventure, and quality time with friends and family in the picturesque Blue Ridge Mountains. Located in the heart of Central Virginia's wine and craft beer country, Afton Mountain Inn is the ideal destination for those looking to explore the surrounding area. Conveniently located along the famous Nelson 151 wine trail, our historic 10-acre estate is surrounded by more than two dozen award-winning wineries and breweries. It's also just minutes from one of America's most popular scenic drives - the Blue Ridge Parkway - as well as countless hiking trails and other outdoor activities.
Show More >
< Show Less
Highlights of Afton Mountain Inn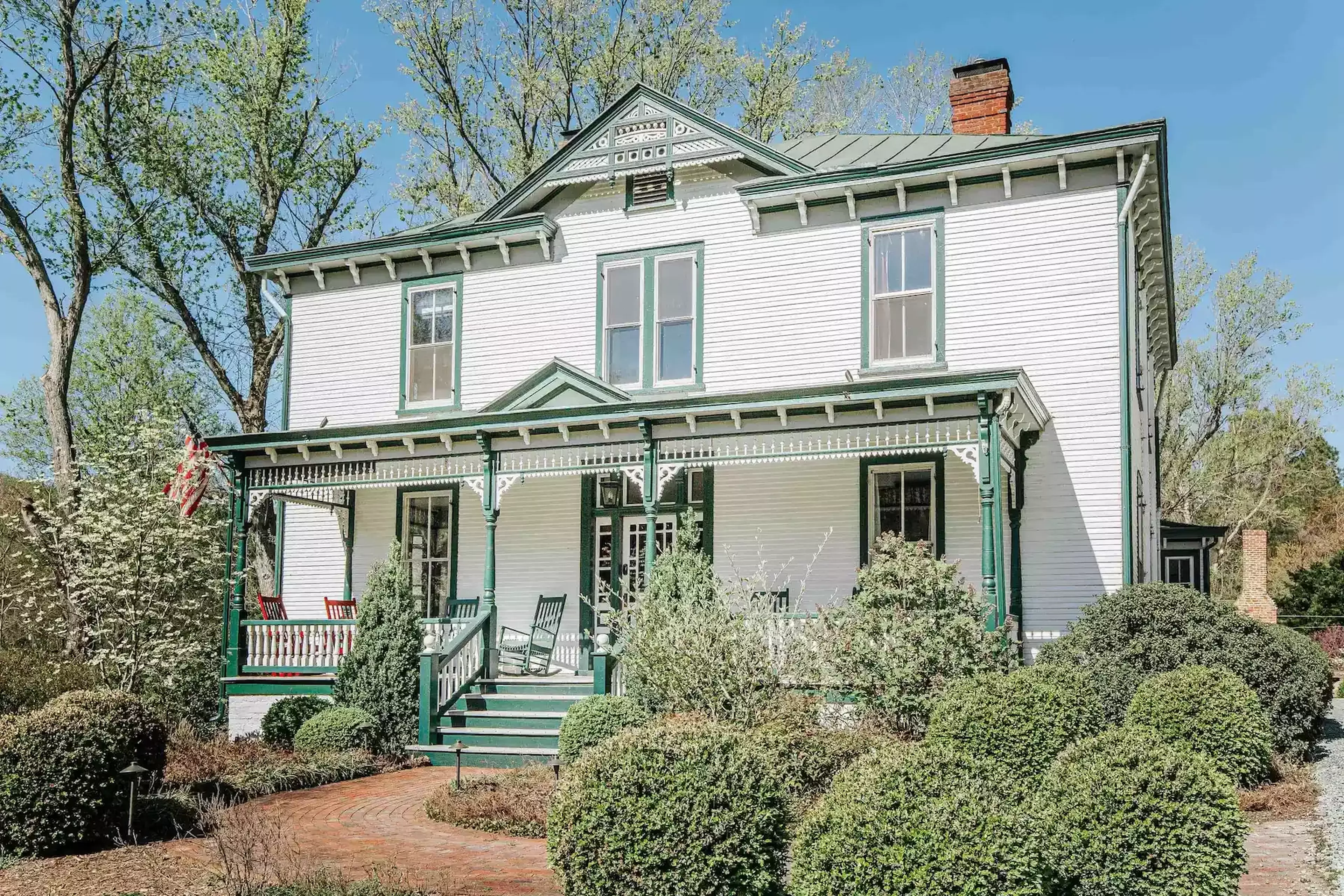 Historic Home
From stained glass windows to original flooring and millwork, our 1848 farmhouse is loaded with original details and historic charm at every turn. Take a peek inside the home.
Show More >
< Show Less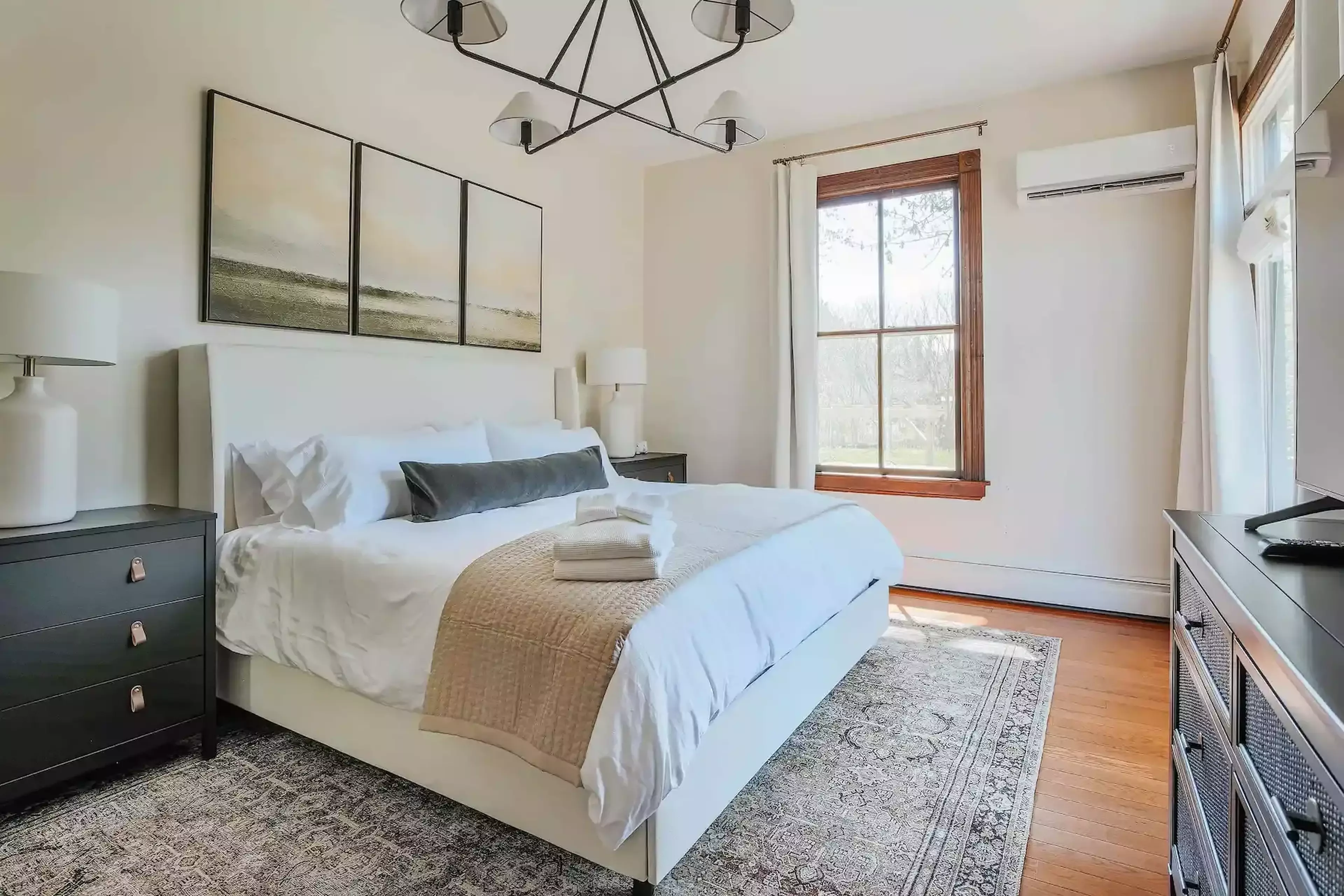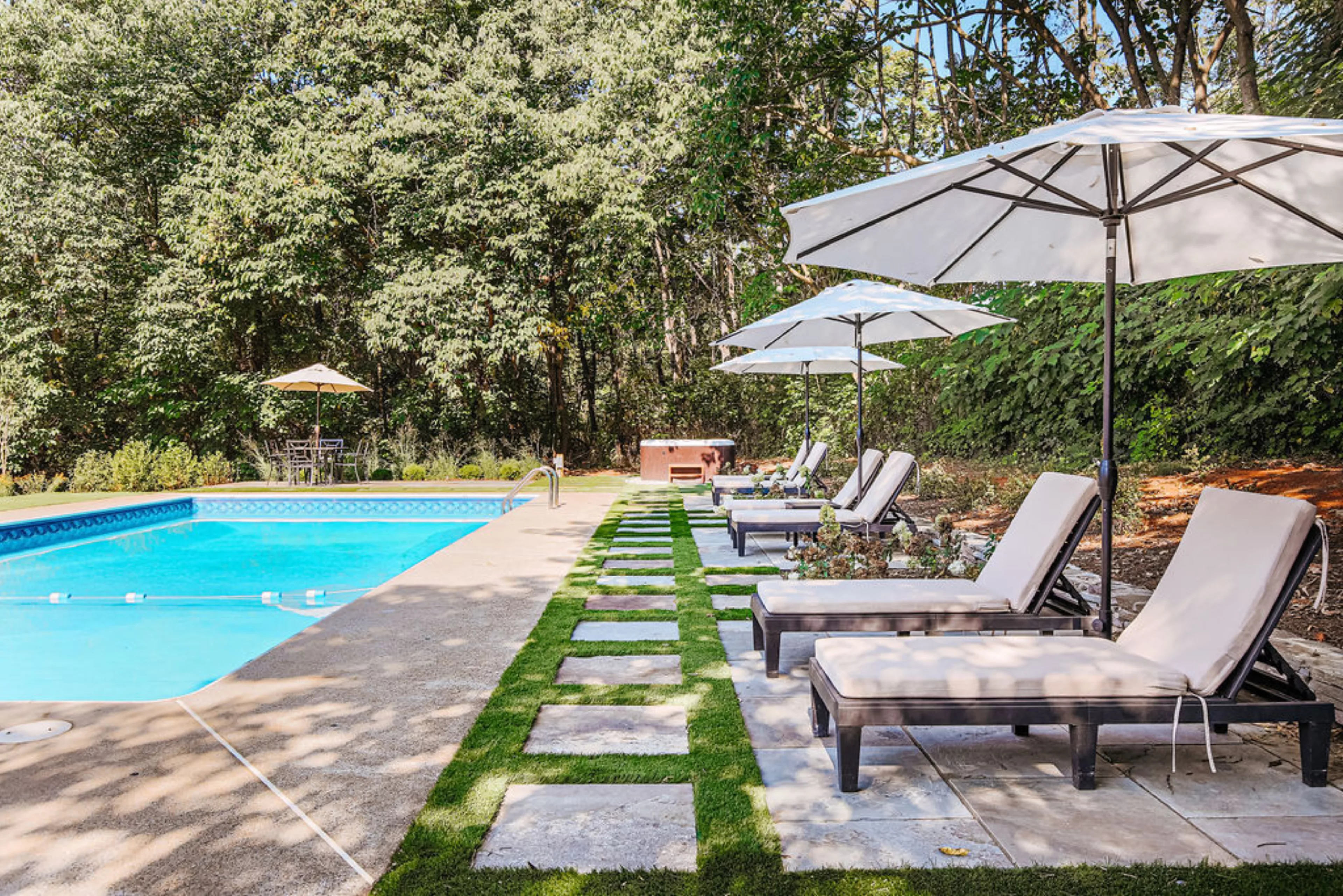 Pool & Hot Tub
(Please Note our pool is closed late September through April.) Looking to catch some sun or unwind in a poolside cabana? We offer the best (and only) resort-style hotel property with a pool in Nelson County. Check out our poolside amenities.
Show More >
< Show Less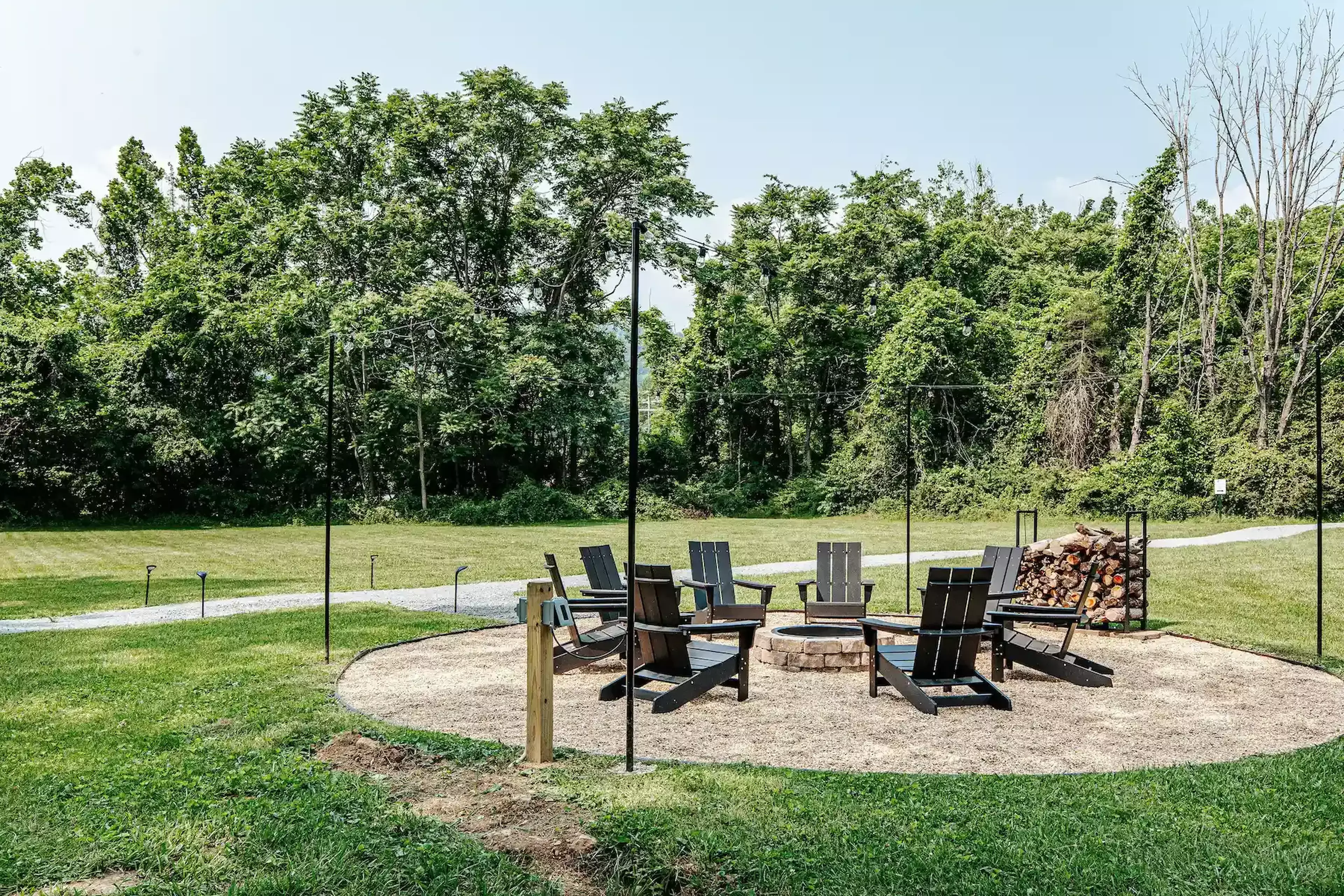 The Grounds
Our 10-acre property features a series of outdoor decks and lounge areas, romantic chair swings, three fire pits, a badminton court, and a private nature trail that meanders along the banks of a crystal-clear creek. Explore the grounds.
Show More >
< Show Less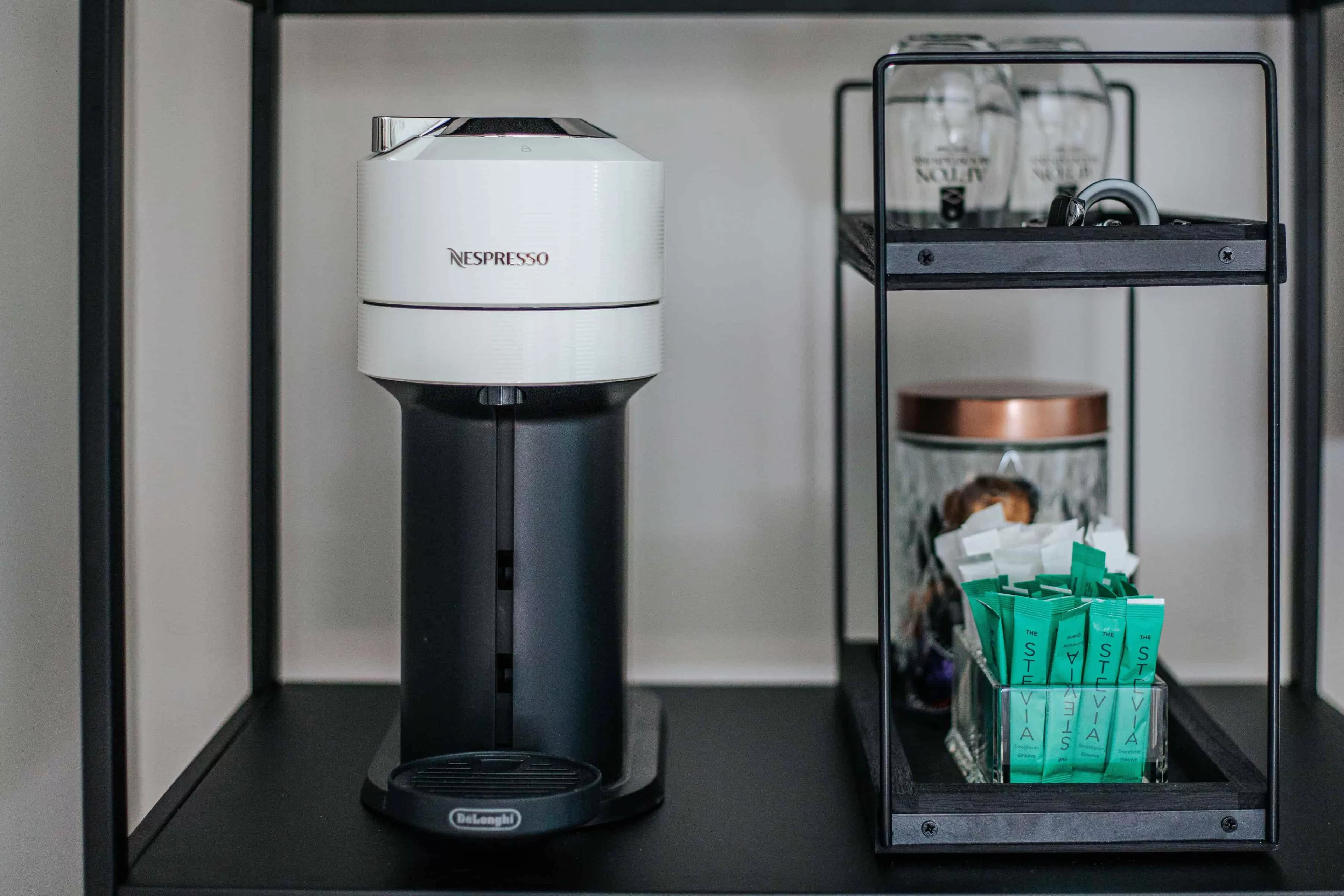 Amenities
All guests enjoy premium bedding and linens, free WiFi Internet, complimentary robes and pool towels, wine glasses, free coffee, free snack bar, high definition flat panel TVs, blackout curtains, Dohm sound machines, and mini-fridges. Discover our upscale conveniences.
Show More >
< Show Less
Where You'll Sleep
We offer five one-bedroom suites. All suites feature individually controlled keypad entry locks, private en-suite bathrooms, giant smart TVs, mini-fridges, coffee makers, fireplaces, and premium linens.

Our smallest accommodation, Suite #1, is located on the first floor and features a queen bed with premium linens. Suites #2, #4 and #5 are located on the second floor and each features a king bed and a private bathroom. Experience the height of luxury in Suite #3, our grandest one-bedroom option, where you'll discover an oversized bathroom complete with a shower, a luxurious clawfoot soaker tub, and a double vanity.

Finally, our premium two-bedroom villa is our largest accommodation by far. It includes a separate exterior entrance, full kitchen, living room, dining area, and two bedrooms, one with a king bed and the other with a queen bed. Guests at our Premium Villa will also enjoy a private patio with a private hot tub and a historic outdoor chimney fireplace.
Show More >
< Show Less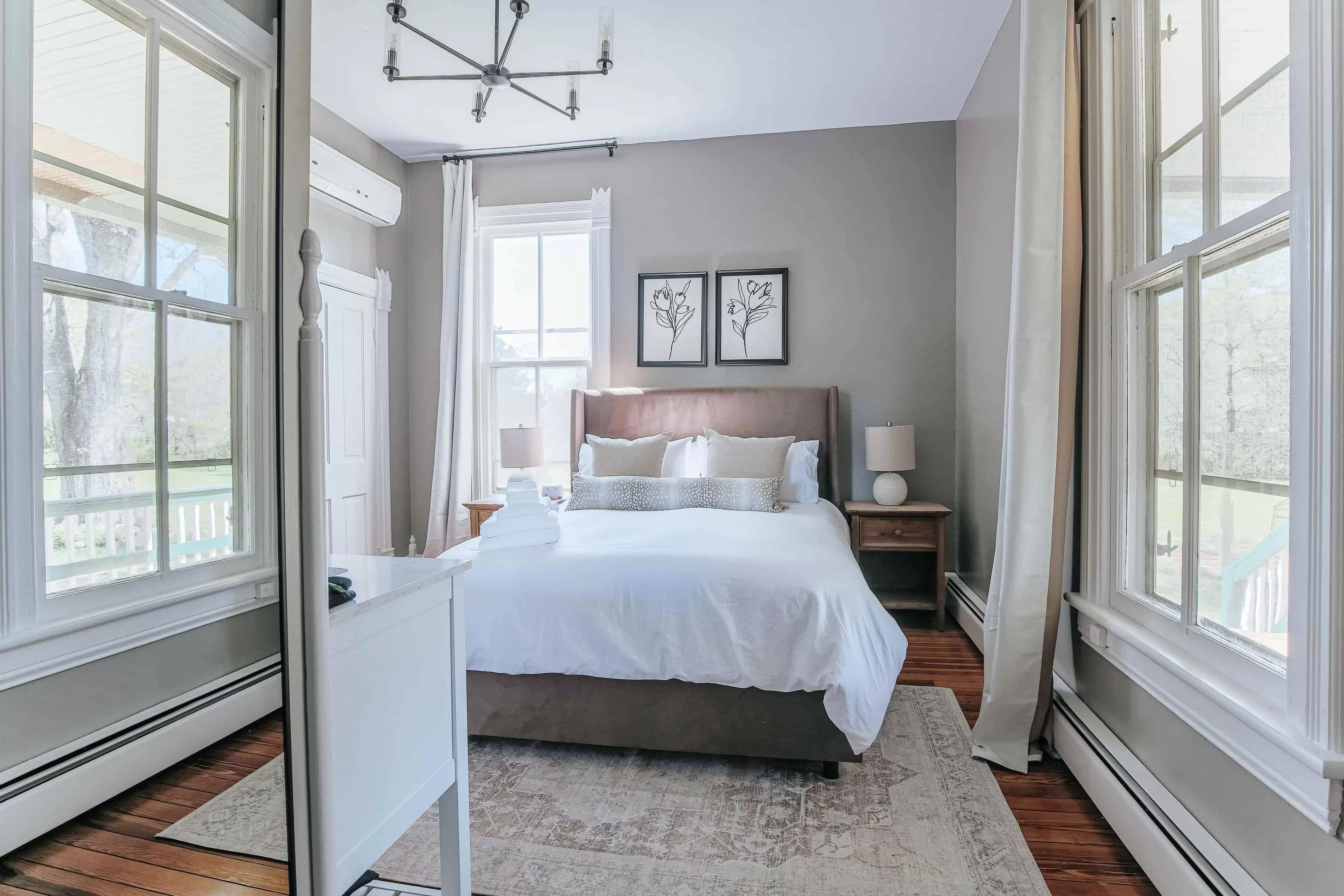 Suite One
Queen Bed
Details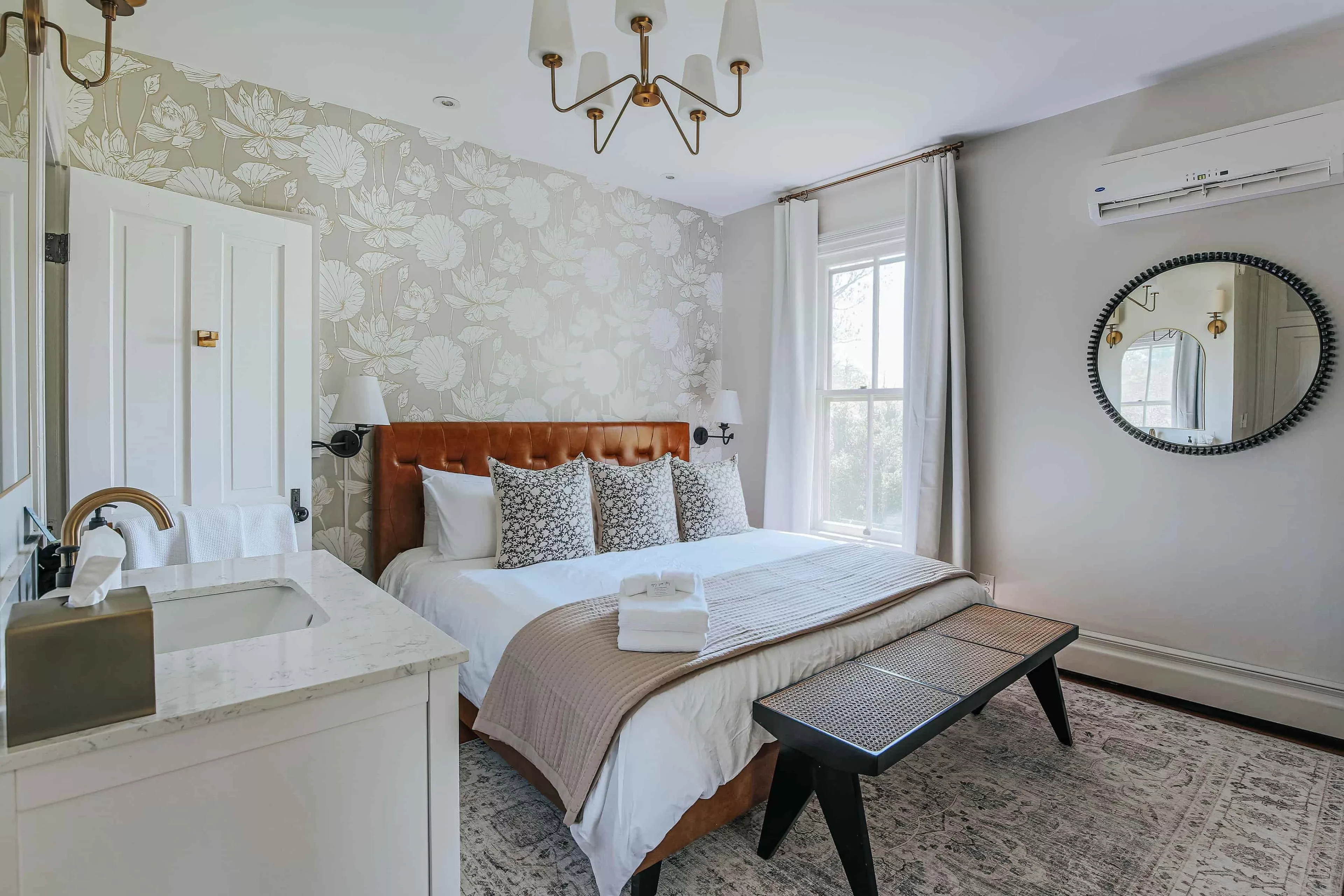 Suite Two
King Bed
Details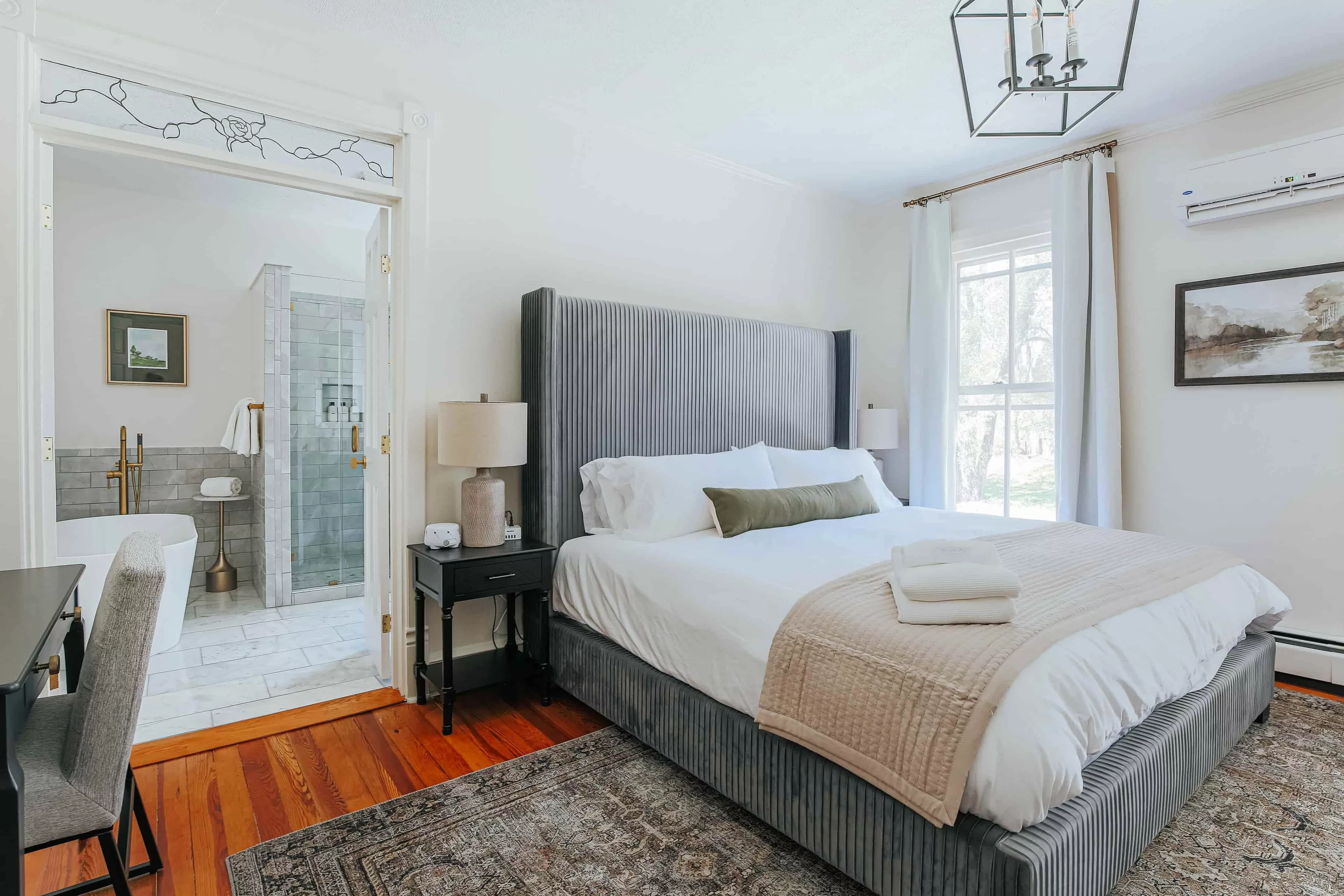 Suite Three
King Bed
Details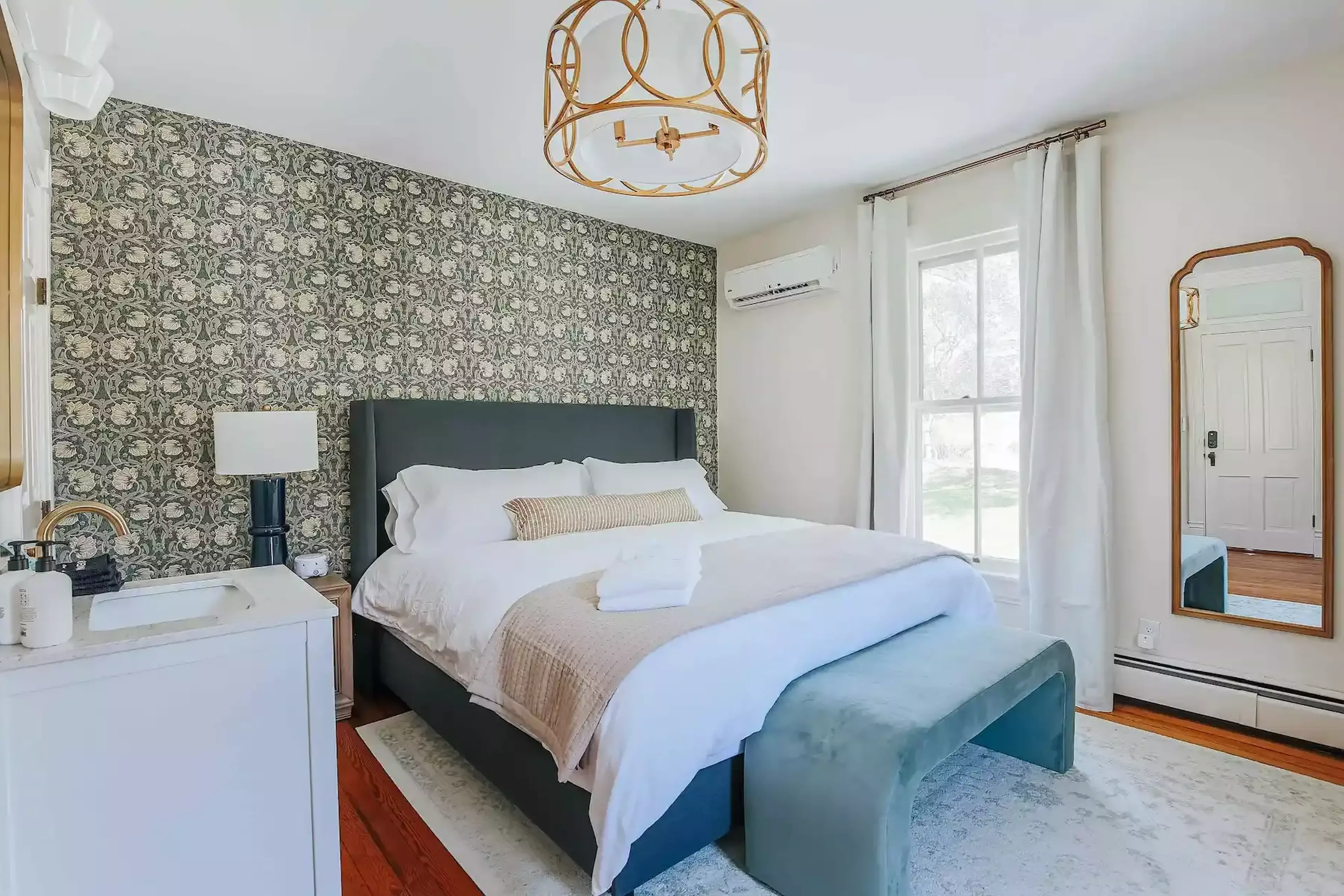 Suite Four
King Bed
Details
Suite Five
King Bed
Details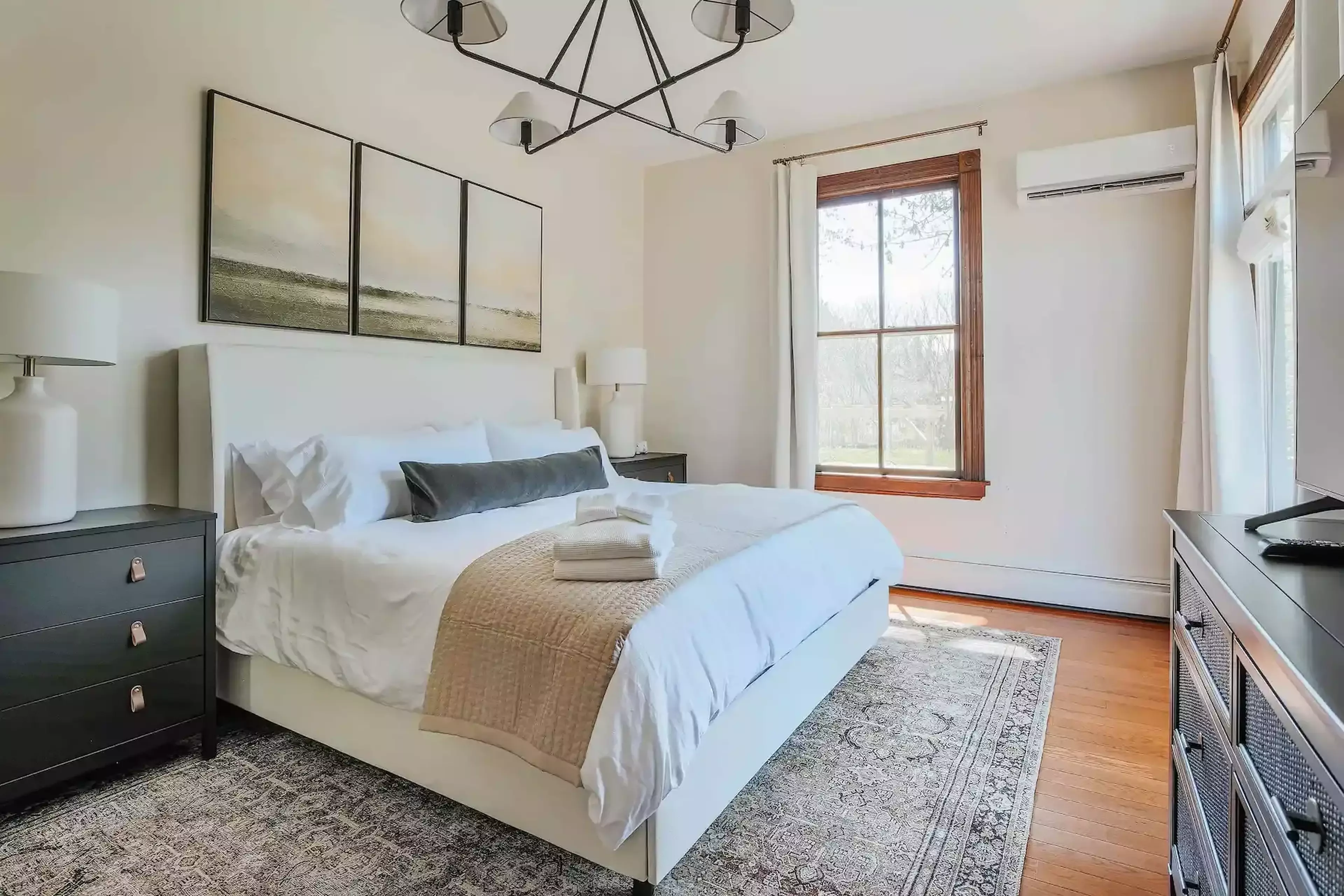 Premium 2-Bedroom Villa
King Bed
Queen Bed
Details
Property Location
Afton Mountain Inn is conveniently located near several major highways, making it easy to reach from Washington, Richmond, and other nearby cities. Whether you're coming from I-66 West, I-64 East, or I-81, simply follow the signs to Route 250 West or East, and then turn onto Route 151 South. After 4 miles, you'll see our white and green sign on the right, and you can turn right into our driveway and proceed straight to the parking lot. With easy access from several directions, Afton Mountain Inn is the perfect destination for your next getaway.
Show More >
< Show Less
Amenities
Afton Mountain Inn is designed with comfort and convenience in mind, offering guests a range of amenities to make their stay as enjoyable as possible. All suite rooms feature private bathrooms, high-speed Wi-Fi, flat-screen TVs, Nespresso machines, mini fridges, high-end towels and robes, and premium bedding with fresh linens.
Show More >
< Show Less
House Rules
- No pets
- No smoking indoors - $250 fine applies
- Quiet hours from 10 PM to 7 AM
- No unregistered parties or events
- Guests must sign pool/hot tub waiver prior to use
- Check-in time 4:00 PM
- Check-out time 11:00 AM
Show More >
< Show Less